The patent filed by Microsoft in December and made public last week reveals some Microsoft ideas about what it's portable devices can be used for. The patent talks mainly about how PDA's and Windows Mobile devices that can be used as a control panels for various home appliances. However this concept can be easily expanded for the UMPCs.
In order to use portable device as a control panel, home appliances should have a special docking station or interface port to which the device is connected. Portable device then determines the type of appliance to which it is connected and changes the user interface accordingly. Home appliance can be operated through the touch screen or input buttons on the UMPC. The user interface settings can also be stored on the home appliance themselves and transmitted to UMPC when connected.
I like this conception to have one device to control all home appliances. But maybe it's more reasonable to have a home automation system to do this kind of work.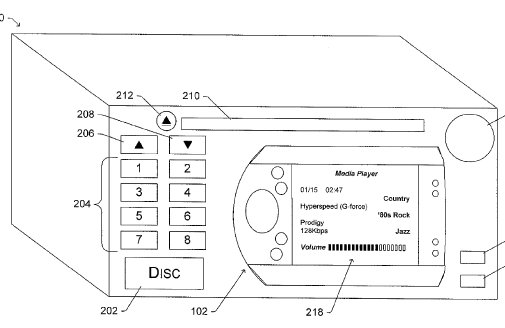 Related Posts: