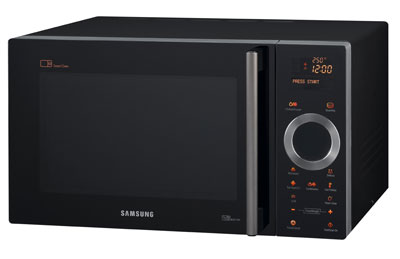 Samsung has announced a new "smart" oven. It reads special barcode from the frozen food package and cooks it according to the activated program. Before the intelligence came down to choice of oven program according to food type – chicken, beef, pizza etc. The using of smart barcodes is a big step to the smart kitchen where human shouldn't know what food is in the package 🙂
Also, Smart Oven has extremely stylish design and uses innovation technology of the optimum mix of fan oven cooking, with microwaves to deliver perfect cooking in extra quick time.
The Smart Oven can decorate your kitchen just for $300.
[via Personal Tech Pipeline]
Related Posts: