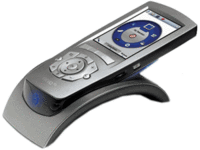 NevoSL is not a just remote control. It can be a control center for your smart home (see picture below).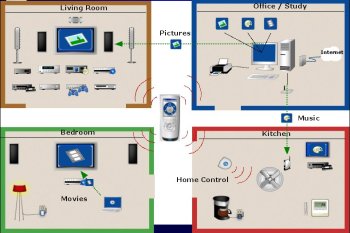 NevoSL contains inside:
203 MHz embedded Samsung processor
32 MB RAM / 64 MB SDRAM
3.5" QVGA TFT a 64K colors (rosilution is 320×240)
built-in 802.11b Wi-Fi
USB 1.1 port
Microsoft Windows CE 4.2
It's cool and really geek device but its price is also cool – $679! You can find a good laptop for this money 🙂 I think after one-two years devices like NevoSL won't be something exotic. But currently it's just a dream!
Related Posts: