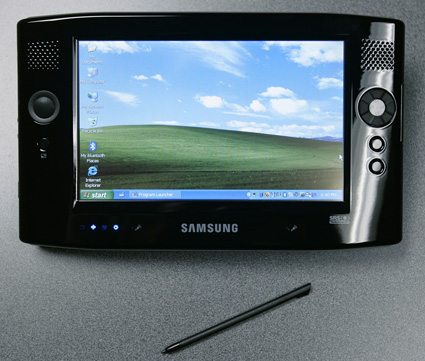 Samsung is going to release a new cool device – Ultra Mobile PC Q1 / Origami. Inside Q1 is:
Celeron M ULV 900MHz
256MB (upgradeable to 1GB)
Intel 915GMS chipset
60GB drive (up from 40GB!)
Ethernet
802.11b/g
Bluetooth 2.0 EDR
two USB 2.0 ports
VGA out
audio out
7-inch 800 x 480 display
Windows XP Tablet PC Edition with new Touch Pack
I see that Q1 can be effective equivalent of WebDT series which is used as Pluto Orbiters.
Updated: Pricing has been confirmed at $1,390 (£800). Is it reasonable or not?